Raichu as a Pichu is an offical Pokemon League warrior.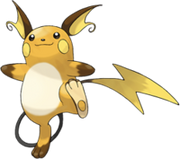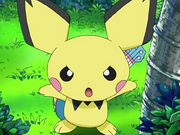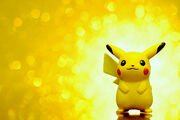 Name
Raichu(Pikachu)
Birth
10/7/1999
Death
None
Occupation
Pokemon Warrior(Leader)
Moves
Thunderbolt,Thunder,Slam and Volt Tackle
Current Age
16 Years Old
Sex
Male
Backstory
Edit
Pikachu was born in Piya village east of the Pokemon House. He used to be a gangster till after his mother died. He then became a hero always helping others.
Family and Friends
Edit
Mother- Unknown
Father- Unknown
Raichu- Brother
Tepig- Best Friend/Rival
Zweilous- Friend
Swallow- Friend
Cyndaquil- Friend